How ReniTrust Is Helping Fight Online Fraud In Nigeria
How ReniTrust Is Helping Fight Online Fraud In Nigeria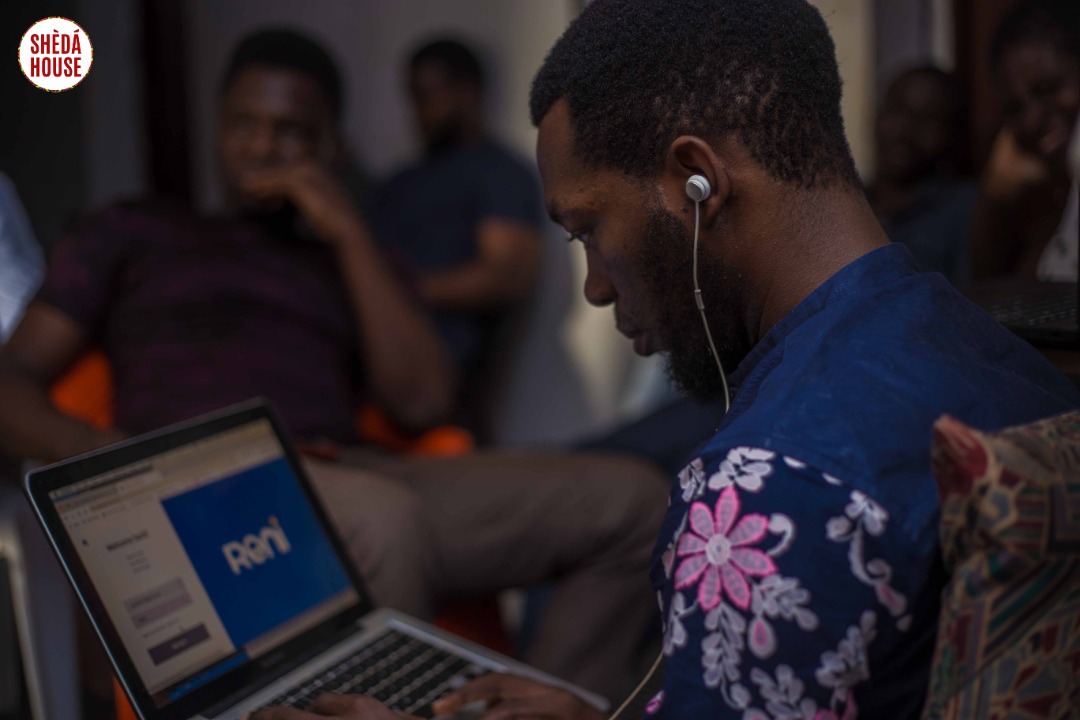 Fraudulent transactions and online scams are almost becoming a business model in today's e-commerce in Nigeria. Some folks delight in defrauding others as a way of life.  I can still remember vividly the last time I was scammed, so fresh in my head as if it happened a minute ago.
But just as the saying goes "what you don't know, you don't know" I never knew all of this could be prevented, a shield of protection over me that I ignored for my ignorance.
So if there is a way out, why should Nigerians still suffer from these mishaps? How then can you get yourself and your business scam-proofed? It's simple, the answer is to use Renitrust escrow – Renitrust https://renitrust.com
<a href='https://renitrust.com/register'>Renitrust</a> is an escrow service platform that protects online buyers and sellers against fraud in every online transaction. With Renitrust escrow service, you can be sure you'd get the right value for the service you offered or rather, the right product or service for the value you offered when you buy/sell online. You should no longer be scared to do business with strangers online because Renitrust is there to guarantee the trust.
Related: Invest and Earn with crowdfacture
Just as there are sellers who could run away with your money, there are also buyers who could escape with your goods with fake alerts.
So how does Reni protects you? Every transaction is treated as a contract, say you want to buy goods from a vendor on Instagram or Jiji after all, the agreement had been made, then he (seller) goes to renitrust.com, sign up, and creates a contract on your behalf (everything happens within 1 minute). You'll verify and confirm if the detail is just as agreed (if not, you can reject, until it is accurate). Once both party agrees, you make payment to Renitrust escrow. Renitrust holds your money in trust until you confirmed that the good delivered was satisfactory, then Reni pays the seller. (Transaction successful).
To learn more about other amazing services Reni offers you and your business, visit renitrust.com
Don't risk your next transaction, let Renitrust protect you. "avoid stories that touch"
YOU can simply go to https://renitrust.com to find out more
Comments
comments
How To Invest And Earn With CrowdFacture For Life: A Democratized Manufacturing Model
How To Invest And Earn With CrowdFacture For Life: A Democratized Manufacturing Model

Are you tired of looking at industries and companies and wishing you own one or that you own shares in one? Do you think that making a little investment now while you sit down to enjoy the dividends for life is worthwhile?
Do you want to make a positive impact on the economy while making a load of money? If yes, stay with me. The Magician's apprentice is here with a great offer.  Here is about how to invest and earn with crowdfacture. 
So, tell me. When you look at Africa, what do you see? A land of opportunities? An abused continent? A land of corruption? A confused continent?
A place to spend money or a place to stay? There are just many things you can qualify Africa as. It all depends on who is telling the story and most times, the story is not always nice. It is painful.

However, one thing is very clear; Africa needs to start doing things differently. We have to start tapping into the many blessings we have and we need to do that ASAP.
The importance of this path and our belief in doing things differently gave birth to this company. The Pain we felt is what birthed this idea.
Related: How to save and invest in Nigeria
With well-organized manufacturing, production, and distribution business, we can solve the problem of employment in the country. I can see your face.
You are wondering how we can pull this off. Check this out. If we solve 1% of the problem, it will go a long way in making the continent better. And we can solve 10% tomorrow. All you need to do is invest and earn with crowdfacture.
It is no longer a dream, it is our reality. Crowdfacture is live and will be launched in June. Now, we have a democratized manufacturing business for you.  This will be our community. This will be our joy. This will be our liberation. But you have to earn and invest with crowdfacture first. 
So, we will be talking about this model here. My partner calls it the Tesla of Africa. You can disagree later but stay with me. I have got to blow your mind. Do you want your mind blown?
Just so you know, we cannot keep doing the same thing over and over again and expect a different outcome. It doesn't happen.
So, let us look at this unique model and bring out all the great things you can do with it and why you should be part of it. So, let us work together to invest and earn with crowdfacture. 
What Then Is Crowdfacture?
Imagine a great number of people effectively owning a company and making great profits from their shares. Most businesses are built on the monarchical structure. Just imagine a business structured to fit into democracy. Anybody can own shares in it and anybody can make money from it. 
I'm going to use very basic definitions so that everybody can understand. Remember that English is not our mother tongue. 
Crowdfacture is a manufacturing, production, and distribution business model where people can make a (1 time) investment so as to become part of the company for life. 
Did you get that? For life. Yessssssss. Not a year, not 2 years, not five years, you earn for life. You become part of the business, you enjoy the profits and share in the losses of the company. You can make decisions that will affect the trajectory of the company. 
You can also become a distributor and receive Crowdfacture goods at discounted rates and you will earn from referrals. Crowdfacture came fully prepared. Stay with me. The best is yet to come.
How Does Crowdfacture Work?
Crowdfacture is a Community driven production, manufacturing, and distribution company focused on helping Investors grow wealth through manufacturing for lifetime returns.
Investment into a Crowdfacture project is equity-backed and not fixed, meaning you get to become a co-owner of a particular factory/production line if you invest and share profits made from that factory with other investors for life.
At the moment, we have 10000 units of RICE PROCESSING PLANT available for funding and selling for N50000 per unit.
You can only own a maximum of 1000 units per individual and a minimum of 1 unit.
The rice plant is located in Abakaliki Ebonyi state and expected to resume operation by Q2 2022.
Just with a minimum of 50k, you become a co-owner of that factory for life.
How To invest and earn with crowdfacture
There will be many projects. When you invest in a Crowdfacture project like the ongoing rice processing plant, you get to become a manufacturer. Funny right? Yes, you will become a co-owner alongside other investors.
The funds are used to build a production and processing line and profit made from sales of products are distributed back to investors based on the number of units they own on their crowdfacture account at www.crowdfacture.com
Below is an estimated breakdown.
We currently have 10000 units of price processing plants selling for 50k per unit at 30% equity.
Dividends are paid every quarter (4 times a year).
The capacity of the plant is expected to produce about 2500-4000 bags of rice per day.
Sales at wholesale price are projected at 2000 Naira profit per bag.
This means the company stands to generate about 150M profit per month and 450M per quarter.
30% of the estimated 450M is 135M
Now, 135,000,000/10000 units = 13500.
So, you get to earn about 13500 per quarter/ every 3 months in a year.
By the end of 1 year, you will be making X4 of that profit margin which is 13500 X 4 = 54000.
And the interesting part of it is the re-occurring return from your one-time investment.                                                                                                                                                                                             6
The minimum investment is 50k to own 1 unit and the maximum investment is 50M to own 1000 units per individual.
Can you earn without investing?
Hold on. 
It is actually a big yes. You can earn without investing. Amazing right? Here is how.
It is better to invest and earn with crowdfacture. That is the ultimate goal.
However, to earn without investing in a Crowdfacture project, You will need to join our referral program by referring people to signup and invest on our website at www.crowdfacture.com 
With the 2-tier referral structure, you can earn up to N2500 per referral.
You earn N1000 when you refer people to invest and another N1500 when the person you referred refers another person.
Related: Problems of Nigeria: Crowdfacture is proposing a solution
Referral bonuses can easily be withdrawn to the bank or to your Sumotrust account where you can earn huge interest for savings.
Which Product is Available For Investment?
The first product will be the crowdfacture rice processing plant. It will be located at Abakaliki, Ebonyi state. There are 10000 units of shares available for investment and it will span the period of 1-3 months. 
When can I invest?
Investment into Crowdfacture is open now and it will be available until the 10000 units are exhausted. You can start investing by visiting crowdfacture.com now.
To learn more, kindly visit our FAQ page www.crowdfacture.com/faq.
To start up your crowd facture journey, please visit the registration page using this link.
Please click the link below to join our WhatsApp chat room where you will get regular updates on what you need to do to leverage crowdfacture. Check it out.
Who is behind this project?
Crowdfacture is powered by the founders; GT Igwe Chrisent and Okorie Samuel Ossi, and the team of sumotrust, a savings and investment platform. We have been working on this project for the past 3 years and it is a reality today. 
Feel free to look up the platform and leave your comments, observations, and recommendations below. 
You will be part of the people that will rewrite the story of Nigeria. It starts by taking conscious and intentional steps. 
Comments
comments
3 Major Startup Financing Challenges And How To Solve Them
How To Bootstrap A Startup If You Don't Have Money
There is a word of wisdom that says; "you use what you have to get what you want" but what if you have nothing, what can you do? Then you improvise! That is what I mean here; steps to bootstrap a startup if you don't have money to finance it. All that we need has been provided for us, saith the Lord of hosts. What these imply is that all we need to do is to look for ways for ourselves by improvising. Improvisation simply means using whatever can be found to create (or improve) something.
Starting up a business as an entrepreneur requires capital. No matter how small the business might be, startup capital is very important to commence and sustain the business for the mean time before making profit. In our country today, where there are fewer white collar jobs and the government keeps advising youths to get a trade and learn 1 or 2 skills, a lot of young aspiring entrepreneurs have a pool of business idea in their head but executing it is a huge problem due to lack of startup. What then do we do? How do we go about it? As you and I know, man must survive, and begging or steal is completely out of the question in the pursuit of survival.
The answer to the above questions will be answered in this article.
To solve the problem of having a great and brilliant idea upstairs but unable to execute it, one has to improve or bootstrap. Bootstrapping means supporting oneself or achieving something without any or much external help or assistance. I spoke with an aspiring entrepreneur recently and he explained to me how difficult it is for startups to get bank loans, government grants, and investors to support their business. Therefore, one must source for all necessary support by him/herself. This as you know could be very difficult but it is definitely worth it at the end. It takes a lot of hard work, discipline, and dedication to succeed in business these days but if you can bootstrap, and keep pushing forward, you will be able to elevate your business idea.
In this article, I discuss several ways you to bootstrap your startup when you don't have money (seed capital) to finance and/or push it to the next level.
11 Ways To Bootstrap Your Startup When You Don't Have Money (Seed Capital) To Finance It
(1) Get A Co-Founder
This can also be called a business partner. This is someone that has the same interest and skills with you and who can support your business dreams. As the common parlance says "two heads are better than one". Share your business ideas with this person (your prospective or substantive co-founder) and both of you can contribute money to embark on the business. The person can also share his own idea(s) and inputs with you and this will become a double blessing for you.  
(2) Get A Mentor
Someone who is correctly mentored can hardy fail. So, get yourself a mentor that is experienced in whatever you want to do to help you with basic advice and guides towards success in your business. For example, if you want to do a poultry business, get an advisor or mentor in that business line who will/can serve as your guide or mentor. It does not mean that you should go and hire a paid expert or a coach. No, it can be a friend or close relation who has knowledge and experience in the business line you want to go into. This could be someone who is older or younger than you. The age doesn't really matter in so far as the person is experienced in whatever you want to do.
(3) Take Advantage of Free Trainings
During the COVID 19 global lockdown of 2020, I sourced online for companies that take free training that can generate money and I was able to get few of them. I took some courses with them without paying a dime yet I can generate a source of income from. For example, I learnt graphic design using my mobile phone and I leant how to make flyers, logos, and basic graphic designs. Now, I generate income from it by designing logo, flyers, and word extracts from webinars and seminars. There are lots of similar free trainings online and offline which you can take advantage of today. Take advantage of as many free trainings available which can help you source for money to finance your startup today.
(4) Develop Financial Discipline
One way you can bootstrap a startup is to learn financial discipline. This will help you to save up money. Eventually, when you start the business you will disciplined enough not to spend your profit first on yourself but on your business for the sustenance and growth of the business. Inculcate an act of saving. It goes a long way in bootstrapping your startup.
(5) Improvise!
When bootstrapping, you must learn or have improvising skills, this will help you to put several things together to create something related to your idea so as to get what you want at the end of the day.
(6) Do It Yourself (DIY)
Instead of hiring people when starting up, it is very important and necessary to try to do things yourself. Learn how to be multifaceted; it will help you to save a lot of money that you would have spent paying for labor. Besides, it helps you to know everything about your business before employing people.
(7) Search For and Utilize SME Available Funding Opportunities
In Nigeria, we have private group of companies or people who give loans to small businesses without any collateral or interest. They give as low as 10,000 naira so as to assist startup and they give reasonable amount of time to pay. They help to ease the burden of looking for capital among entrepreneur. You should consider getting these Small and Medium Enterprises (SMEs) to bootstrap your startup.
(8) Go For Teamwork
One of the basic skills for bootstrapping is teamwork. Get a team to work with. This will help to reduce the burden of working alone. Get people who trust and believe in your mission and vision, people who will not mind working as volunteers, people who are willing to learn, people who are willing to use your idea to sharpen their own idea(s), and/or people who are willing to build from the scratch with you.
(9) Engage in Strategic Planning
All business ideas are always big at the start. When bootstrapping, you must learn to strategize i.e. narrow down your business idea by starting small. If your initial plan is to supply your product to 10 states, you can start by supplying first to your street and then gradually you move to supplying your town. Then, as the business grows, you can start supplying your local government and then to your state. This means that your initial idea has become a reality over time and you have learnt in the process. This involve planning and breaking down of your gigantic business ideas into small, easily realistic and implementable chunks.
(10) Develop A Positive Mindset
These include believing in you, ideas, goals, objective, aspirations and dreams. When bootstrapping, you have to be optimistic and have a positive mindset in order to keep going and also make you standout when people see your passion and consistency and they see you making something out of nothing. Do not look at the risk instead focus on the idea.
(11) Go Digital
Make good use of the internet. The social media, for example, will help you to sell yourself and expose you to people who might love your business idea. It helps you to cover a wider area. I have heard a lot of stories from entrepreneur, how they got investors online who were willing to invest in their business due to what they saw them doing online. There, are several online platforms you can showcase your idea and skills. So, go online and show the world what you got. You never know where your angel investor will come from.
Conclusion
Conclusively, bootstrapping might be difficult at first but it will definitely yield great returns later if done properly. You have to equip yourself with a lot of information so that you can be focused and strategic. Determination and flexibility is the key to a successful bootstrapping. Note that it is just a matter of time, very soon your money will work for you and you will be an employer of labour.
Comments
comments