Financial Intelligence; Developing Businesses Foresight
Financial Intelligence; Developing Businesses Foresight
Do you know that the world is demarcated into two fragments? The financial intelligent men and the financial dumb asses. Men with a developed business foresight and the business blind rest.
Are you still struggling with paying debts and borrowing, or do you always have no cash to spare? Here is a solution that is specifically written for you.
Building your financial intelligence and developing business foresight will teach you skills for creating a financial surplus.
Financial intelligence is simply understanding the dynamics of cash flow in society, creating a funnel to fetch from the sweet honey that runs non stop. To do this developing your business foresight becomes inevitable.
Financial liberation is the plea of everyone around the globe. Therefore because of the continuous struggle and competition towards this cause, the application of intelligence becomes the only solution for success.
Business foresight on the other hand is the tool that strikes this balance.
The only way to becoming rich or wealthy is through business; which is buying and selling. It now depends on what you sell and what you buy_be it tangible or intangible goods and services.
Here are 5 keys to building your financial intelligence, and building foresight in business.
Do not be in a hurry take your time and understand these simple nuggets.
5 keys to building your financial intelligence
1. Stop Rushing
Are you always in a hurry towards opportunities? Do you delve into every business that comes your way? Here is age-long advice for you "stop now".
The Christian record has it that the world was not created in a rush. It took a while before everything was set up to standard.
Many other religions of the world seem to maintain this same position.
What then should you do after you have stopped rushing? This brings me to my next point.
2. Think
Business foresight is all about generating business ideas and implementing them. Thinking hard becomes very necessary for excellence.
Think about what has not been done yet in that field you wish to explore, think about how to overcome competitions, and boost your sale. Think about what your audience and prospect will think of you. Think of what happens if things don't go as planned.
Thinking objectively and realistically is the first step every financially intelligent man takes in the business journey.
There is an adage that connotes the idea that everything is possible. The possibility of every impossible task will therefore lie on your thinking faculty. After thinking then you plan.
3. Plan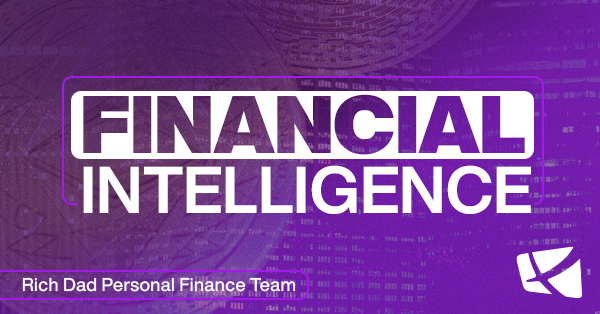 As a nursery school child, my teacher will always drum this into my ear. She will say "failing to plan is planning to fail".
Always have a business plan, plan for every cent, or kobo that drops in your wallet. Every great company and organization started with a plan. Start from daily plans to weekly plans then monthly and finally yearly. Summarize these plans into goals; long term goals and short term goals.
When a hunter goes hunting a lion, it will only be wise to think about the possibility of his gun failing him. Every good hunter will then prepare extra by taking a matchet or a spare gun as he won't want to be the hunted.
The same applies to business. Financial planning, business planning, and all related fields help build one's financial intelligence.
The benefit of financial intelligence would then be you having an edge over competitors in your field and excelling in your business. Business foresight and financial intelligence will also give you an edge on how to deal with fraudsters and criminals.
4. Swing into action
It is common knowledge that a good woodcutter who has ten minutes to cut down a tree will spend the first eight minutes sharpening his tools. What then will be the use of sharpening the tools if he does not cut the tree.
There is always time to make ample use of opportunities. When opportunity meets preparation the result is a success. If you have thought of the business you wish to start and planned towards it, then start doing something already. Don't fold your arms and do nothing.
Is it "building a warehouse to start your cement business or building houses for sale" start with molding blocks or clearing site. Make sure you are doing something.
5. Save and raise capital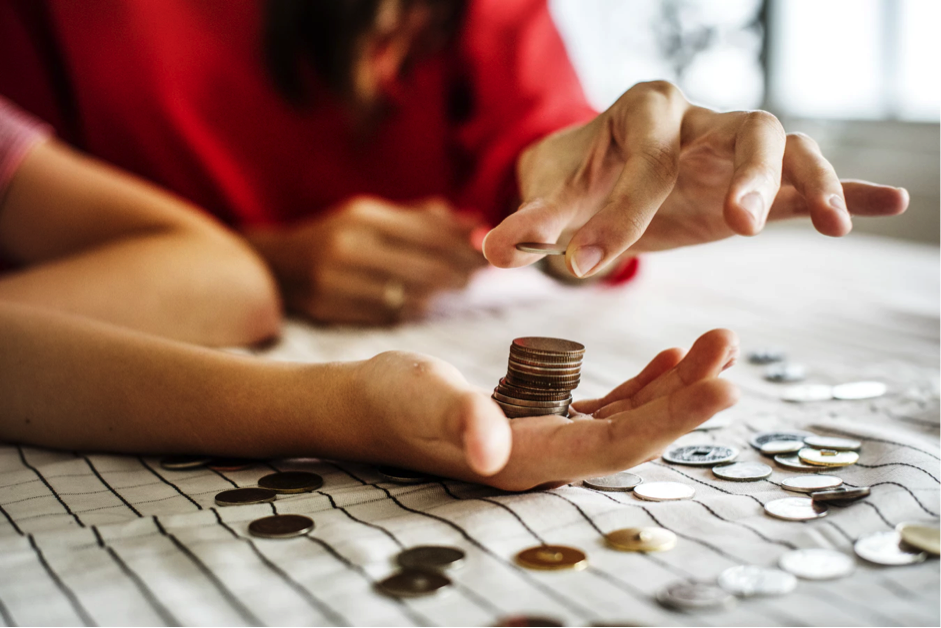 This is the final stage of financial intelligence and business foresight. In this stage, your ability to keep on raising capital to expand your business is all that matters.
Raising capital does not end with having the capital to start up your business. It goes to the far ends of savings and investments.
Today there are lots of platforms that can help you save, as well as pay you interest in saving. To save your money and get interested every month click here to create an account and enjoy lots of benefits.
Don't forget the most ultimate key to increase your intelligence in finance, and have a keen foresight in business is to keep on researching.
Dot forget to like and share
Comments
comments
6 Tips for Small Businesses Before Making a Business Partnership
The next line of action an entrepreneur especially someone running a small business considers to boost his/her business is partnership. This is because the main goal of every business is to make money and business partnership can offer a great deal of that.
Starting a business gives the business owner the power to choose the people he/she is willing to work with. Making the right business partnership decisions has the potential of escalating the profits and scope of a business almost overnight. However, partnering with individuals, brands or companies without the proper guide or information do not guarantee 100% profit.
There are things you should take into consideration before you go into business partnership (s). These things can make or break your business hence it is important to take note of them ahead of time.
I implore you to take your time and consider the points I am about to share with you if you truly value your business and intend to maximize your business partnership(s) and get full returns on your investment.
Useful Tips Small Businesses Should Consider Before Going Into A Business Partnership
Be Clears With Your Motive(s).
When you are starting a business partnership, it is important that you have thorough understanding of your reasons for going into the business.
You should clearly define your motivation for the business venture which is to say what you hope to get out of the relationship. There should be a clear reason behind your quest for business partnership instead of running the business alone. Is it to increase your business' income, to add more value to your products or to reach out to a greater audience?
You must have a firm reason behind your need for business partnership and why it is necessary. Be clear about your motivations or intention behind the partnership and make it clear to your prospective business partner. This will help to steer your small business partnership in the same direction.
Choose A Partner With Complementary Skills.
You can't have a partner that has the same strength as you. You have to double the power of your startup team right off the bat. For example, a shy tech expert who wants to start an Internet business would do well to find a partner with sales, marketing, and people skills. This way, both partners can focus on doing what they enjoy and are good at. So, partner someone, a company or a group with skills that are complementary to yours.
Discuss the Long-Term Vision of the Business With Your Partner.
You have found a complementary partner, what next? Strategic business partnerships are in many ways like a marriage, and both parties must be committed to the growth and long-term development if it's going to work. From the onset of the partnership, express your expectations and sign contracts with one another so that trust is established.
Define The Job Roles Of Each Partner.
Having strategized and established a vision for the business, you proceed to discuss roles differentiations between you and your business partner(s). That is, what roles will each partner play? This is a keen move to eliminate any confusion on what each partner's duties will be.
A business partnership is bound to fall apart soon after it is formed when one partner believes the other should be performing certain tasks other than the ones he or she is performing.
To avoid this confusion, prepare a written document with your partner stating the roles each individual plays so it can always be referred to when the need arises.
Devise A Way to Measure Each Partner's Contributions.
There will be times when partnerships experience stress and at that time one party may be tempted to assume that the other party is not pulling in the much-needed weight. To avoid mounting resentment, define clear and objective performance indicators from the beginning to measure each of your contributions to the business's success. This way, if one or the other of you fails to meet up with his/her end, you can have a level-headed conversation based on facts instead of feelings and thoughts.
Make Provision For The Demise/Exit of a Partner.
What happens if one partner is deceased or wants to leave the partnership? To manage these situations you need a buy/sell agreement document.  This establishes a method by which the partnership interest can be valued and the interest purchased either by the partnership or individual partners. In addition, it will do you extremely good to develop an exit strategy. Like a prenuptial agreement, an exit strategy should clarify what will happen to the business's real and intellectual properties should the partnership come to dissolution.
Conclusion
Great businesses are founded on great partnerships. But great businesses can also be destroyed by bad partnerships. Small business partnerships can be harmonious, mutually beneficial relationships that help propel a business forward. You should endeavor to choose a business partner just as carefully as you'd choose a romantic partner. This could be someone you spend the rest of your life working with, so don't go into it loosely.
Have you analyzed these tips? If you have carefully done that, you can finally say "I do" to that business partnership and go ahead to execute it.
Comments
comments
4 Reasons Why Your Website Is Not Making Money In Nigeria
With the increase in online transactions in Nigeria today and increased internet coverage and usage, it is expected that the average website in Nigeria should make a sizeable amount of money daily.
However, this is not so.
Most websites these days still operate like traditional offline businesses with a beggary look and operation. Rather than serve as a cash-spitting machine for the owners, most websites in Nigeria take more money from the business than they give. This makes it appear like owning and operating a website in Nigeria is unprofitable and mediocre endeavor. It is not supposed to be this way.
If you are an entrepreneur in Nigeria with a website which is not making money or as much money as it should, this article is for you. Read this to the end to find out the 4 reasons why your website is not making money in Nigeria and how to fix it.
The 4 Key Reasons Why Your Website Is Not Making Money in Nigeria as It Should and How to Reverse This
1.     Your Homepage is Not Friendly, Lacks Call-To-Action (CTA) Features
The reason why most websites don't make sales (as much as they should) is the lack of an attractive, enticing, welcoming, and customer-friendly homepage. If your website cannot ignite a visitors interest to do business with you (on the first, second or third visit), don't expect to make (much) sales from it. Your website can bring you money if you can influence your visitors buying decisions as soon as they land on your website.
Even if visitors to your site don't buy on the first visit, at least your homepage should have an offer (i.e. a lead magnet) to wet their appetite and convert them into subscribers who may likely buy in the future. This is how most smart businesses make money from their websites. If your website is not designed this way, the chances of you making money from it are very slim.
To fix this, kindly redesign your homepage with clear Call-To-Action (CTA) button or form with an offer to collect visitors information for (email) marketing and re-marketing. Doing these will greatly improve sales and income from your website in a short time.
2.     You Are Not Selling Anything!
Damn it! How can you expect money from your website when there is nothing on it for someone to buy? When it is not clear that you are selling, how and why do you want people to give you money? When you are not selling anything on your website, it suggests that you don't need money and people won't force money on you.
So, if you need money from your website, sell something on it. In fact, sell things! You don't have to create everything you sell. You can sell other people's products and earn commissions ding so if your product is not yet ready. This is called affiliate marketing. You may incorporate an ecommerce section on your website to sell a physical or electronically deliverable product (related to) on your niche.
3.     You Are Promoting Too Many Things Too Soon
A website may be well-designed but lacks an orderly sales sequence. This will leave visitors to your website confused and overwhelmed. You can't expect a new visitor to your website to buy all your products at once on one page, in one day.
Who does that?!
This is the bad marketing practice. Doing this makes the visitor a victim of offers' overload and he/she may leave angrily without making a purchase.
Rather than commit this marketing felony on your website, place single and unique outstanding Call-To-Action messages on your website pages. This will help your visitors to make a quick buying decision.
4.     You Are Selling Features Not Solutions (Benefits)
An entrepreneur's primary responsibility is to sell benefits not features. However, many websites waste too much time on preaching about the features of their products and pay little to no time talking of the benefits.
That's stupidity!
No one wants to buy your shiny shoes because it's shiny without solving a peculiar need. But anyone will buy your shiny shoes if he/she perceives the benefits it has compared to other shoes.
So, sell solutions not features; let the visitor know why he/she should buy what you sell and why that should be done immediately. You may include urgency in your sales' copies to incentivize your prospects to take prompt action. Beside doing so in writing, you may go a step further to place a timer on the offer's page to boost urgency in the prospect.
That's how smart website owners make money from their websites.
So…
The question now is, "are you smart enough to take your piece of the cake from the market?"
Or, are you still doing things the old-fashioned way and expect your website to make sales without positioning it to do so?
The reason why your website is not making money as it should is because you have been doing so many things wrongly with or without you knowing it.
Now you know; the ball is in your court. Go back and apply the pieces of advice I just shared with you in this article to your website and watch it make you money in a matter of days.
Comments
comments
4 Reasons To Use Email Marketing in Nigeria for Your Business
Are you a business owner in Nigeria looking for an effective and low-cost means of communicating with your customers and clientele? Try Email Marketing! Email Marketing in Nigeria can allow you to sell your product or service to your customers through direct marketing.
Also, with Email Marketing you can inform or remind your prospects (i.e. subscriber) of the availably of a (new) stock. The main advantage of Email marketing over other forms of marketing like social media marketing is that it drives sales without having to spending so much after the initial setup fees and maintenance fees.
To profit from Email Marketing in Nigeria, you need to first of all build an email list of your customers. This will help you gain your customer's unique information – what they like to buy, how often they buy, when they like to buy and how likely they are to buy what you have.
Besides, with proper email marketing, you can gain information on your customer's purchasing strength, their demographic information, tastes and dislikes. You will use this information to sell to your customers whenever there is the need to do so.
This article explains in detail the reasons for using Email Marketing in Nigeria.
Why You Need Email Marketing in Nigeria for your Business
1.     Email Marketing Can Help You To Identify Your Customers Or Prospects Unique Needs
With an email list of your customers, you can determine your customer's preferences and specific by sending them an email requesting for feedback. Based on the feedback, you can know if the product you have in mind to sell will actually sell. Email marketing is an information providing tool that decides the success or failure of your next product. The beautiful part is that you do this at almost no advertising cost to you besides the initial and recurring maintenance fees.
2.     Having An Email List Reduces The Cost Of Your Marketing And Business Operation
I have mentioned twice in this article that email marketing is comparatively cheaper than other forms of marketing like digital marketing. This is because it is true. Besides, it is always available to you to use compared with hiring an employee or office assistant to run your marketing.
While an employee will fall sick, need a break for holidays, demand employee bonus or insurance, Email marketing does not. It is always there for you at no additional avoidable expenses. So, if you are looking for a way to reduce your cost of marketing and do away with some of the troubles of human labour, try Email marketing.
3.     You Can Sell/Rent Your Email List
Leave your local business for a moment and think global. Do you know that individuals and big corporations are currently looking for businesses with harvestable PDI (public domain information to work with? Yes, this is true. Email marketing is one of the most-sought after PDI tools. If you have a list of thousands or millions of targeted buyers on a given niche which investors are willing to buy, you can sell (or rent) this and make huge profits doing so.
4.     Email Marketing Can Give You International Connections.
You can connect with multinationals and internationals globally and expand your business reach seamlessly. Multinationals are looking for effective email lists to source domain information about customers whenever they are entering a new business terrain. They are always glad to connect and pay a juicy sum to whoever has a promising email list. The question is, will that be you?
5.     Effective Email Marketing Can Help You to Make Quality Business Decision Quickly
Why I say it helps you to make the best decision on time is that with your email list you can get buyer's feedback and leverage this anytime of the day. This is a follow-up to what the first point I mentioned which discussed the customer information acquisition aspect of email marketing. This one discusses one of the key benefits which is the ability to make quick business decisions based on the information you gathered from your customers in your list.
Knowing what informs your (potential) customer's choices and why they purchase more of a particular product is vital to a business's growth. But that's not the best part. The best part is having this information almost immediately to make the best decision quickly!
Growth in business is a function of quality, timely decisions. The more quality decisions a business makes and on time, the more it is likely to experience tremendous growth. This is made possible by email marketing.
Some of the outcomes of prompt business decisions which email marketing in Nigeria can give you are:
Improvement in your business's overall manufacturing strategy
Improvement in the production capacity (input and output) of your business.
Reduction of your business's turnover time.
Determination of a better profitability margin for your business.
The use of better machinery, tools, advertorial, etc. in your business
Conclusion
Email marketing in Nigeria has many benefits and this article has explained them. If you want to give and gain more from your customers and prospects, then go for Email marketing. It always helps. Yes, it does.
Comments
comments